Folding Cakes
The perfect blend of sweet and creamy with this folding cake recipe.
Today, I will demonstrate how to prepare a delectable and mouthwatering folding cake in this step by step tutorial. The cake's filling is a rich, creamy mascarpone and whipped cream mixture, which is encased in a light, fluffy sponge. This mixture of ingredients gives the cake a rich, creamy texture that simultaneously makes it light and decadent. I decorate the cake with a variety of vibrant and luscious fresh fruits to give it an extra dash of freshness. This folding cake is an absolute taste sensation thanks to the harmonious flavours of the soft sponge, creamy filling, and sweet fruit. I will show you how to easily bake this wonderful cake, regardless of your level of baking skill. So gather your ingredients and get ready to whip up a tasty surprise that will wow your loved ones!
Step 1
Let's begin by adding the egg, sugar, flour, constarch, salt, pandan paste and ovalett in a mixing bowl.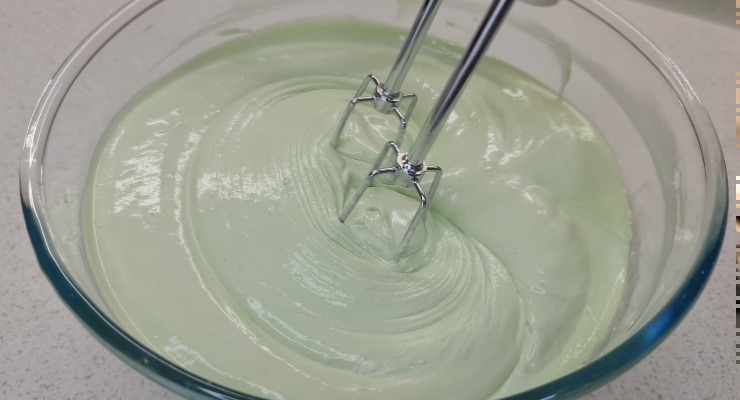 Step 2
With a hand mixer, whisk the mixture till light and fluffy.
Step 3
Next add in the melted butter.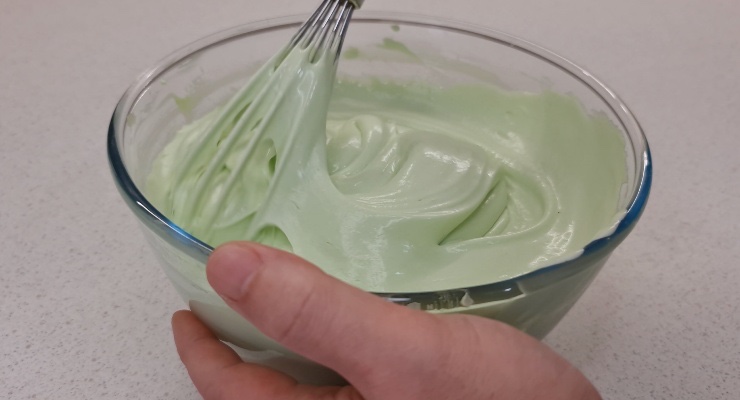 Step 4
Mix till the melted butter is well incorporated into the mixture.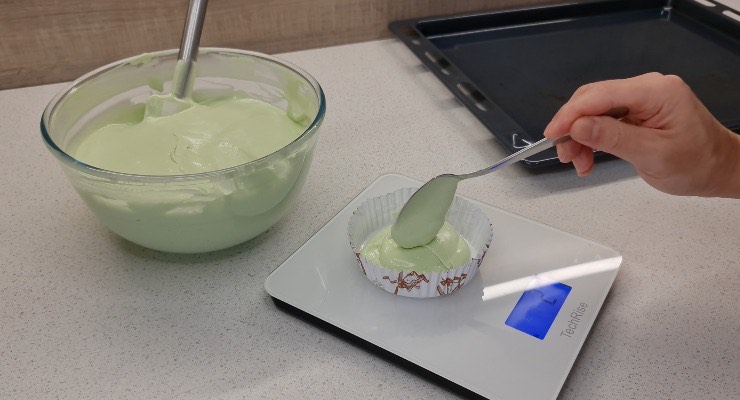 Step 5
Fill the liners with 30g of cake batter each. The liner size is 9cm in diameter.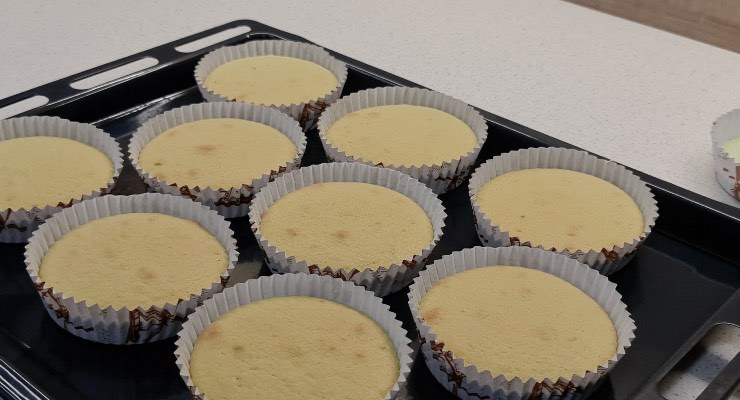 Step 6
Bake in a preheated oven at 180°C for 10 minutes.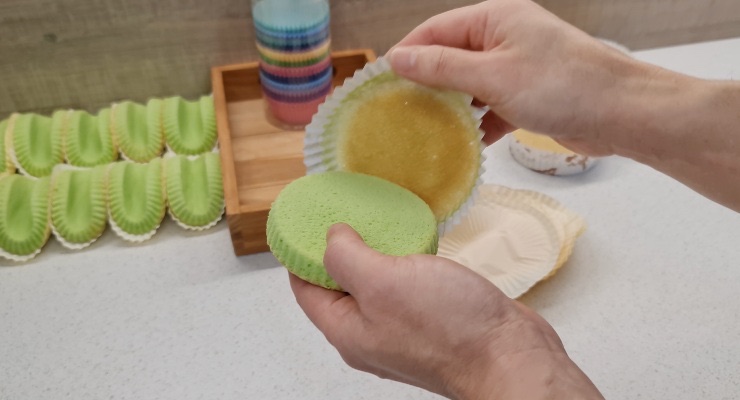 Step 7
Once the cake is cooled down, remove it from the liner.
Step 8
Use a small rolling pin to press and fold the cake into half.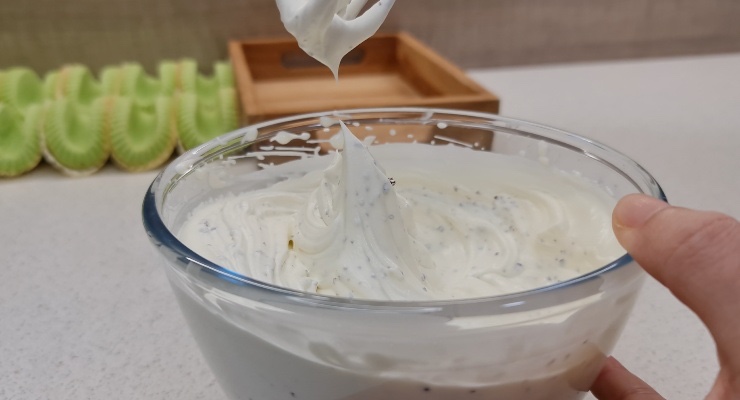 Step 9
Next, whip up the whipping cream, mascarpone and sugar. Adding chocolate chips is optional.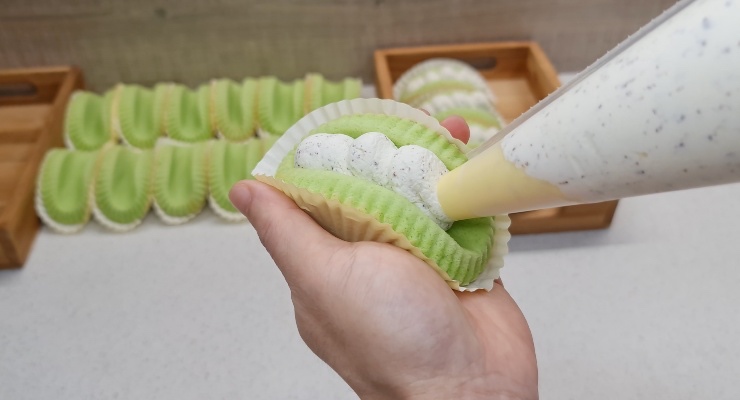 Step 10
Fill the cake with the delicious cream.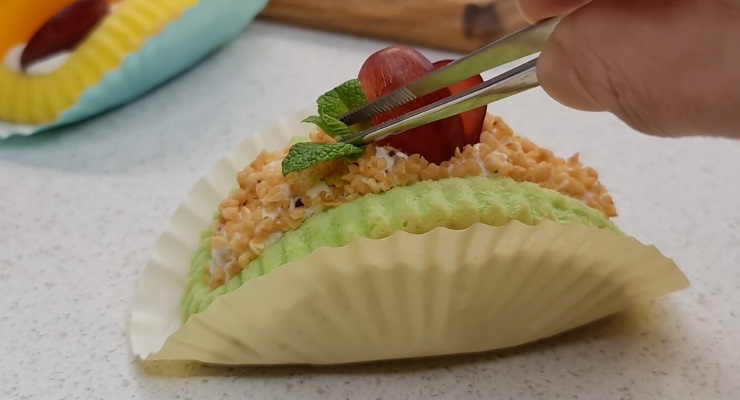 Step 11
Decorate by topping with fresh fruit.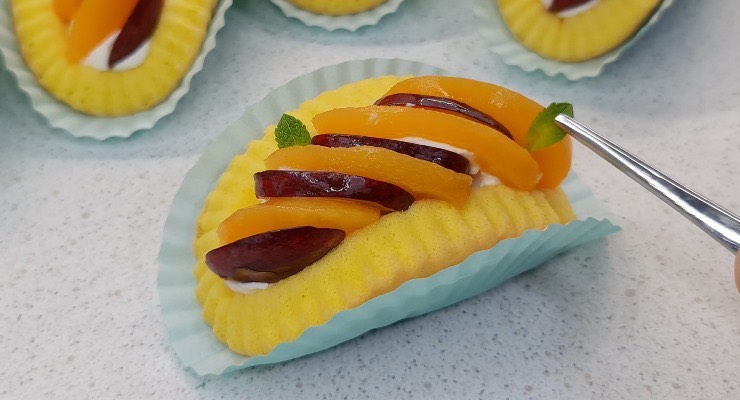 Step 12
This is the same sponge recipe, except I replaced the pandan paste to durian paste.