Double Chocolate Chips Cookies
Treat Yourself To These Delectable Double Chocolate Chip Cookies to Quench Your Chocolate Cravings.
Any chocolate fan will like these double chocolate chip cookies. The edges of the cookies are somewhat crunchy while the interiors are soft and chewy. Your sweet craving will be satisfied by the rich, chocolatey flavour. The recipe is simple to follow and the cookies are ready in no time. These cookies are ideal as a dessert, an afternoon treat, or even a gift for someone special. Everyone who tries them will be asking for more.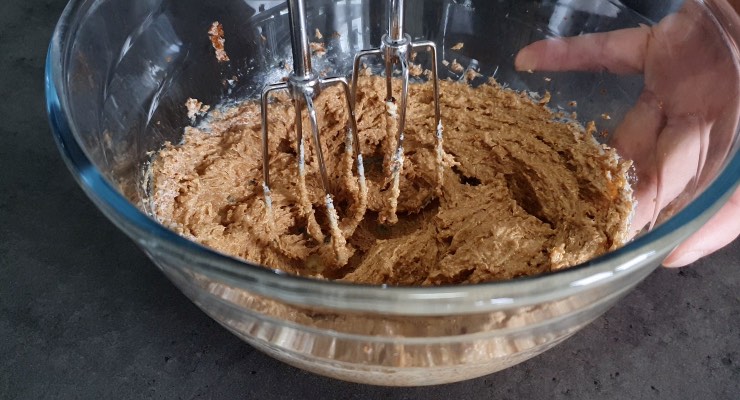 Step 1
Beat butter and brown sugar until creamy.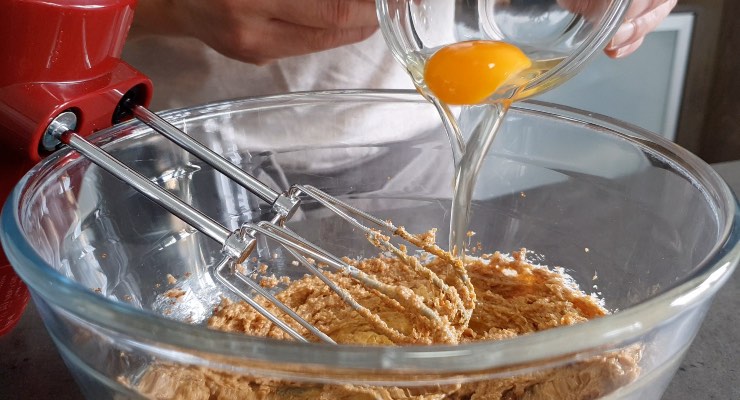 Step 2
Next, add in the egg and continue mixing.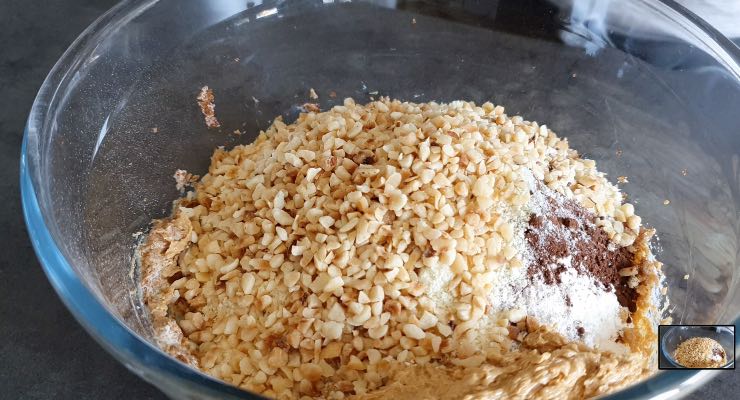 Step 3
Add in the flour, cocoa powder, baking soda, salt, almond flour and ground nuts.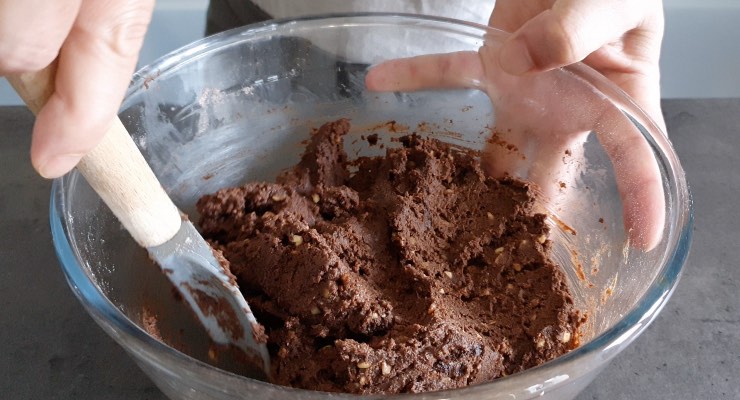 Step 4
Mix until just combined.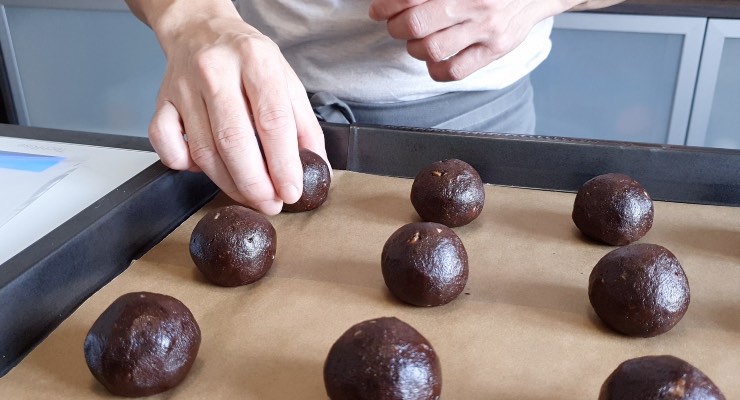 Step 5
Using a spoon, divide the dough into 16 equal portions (weighs 40g each portion). Roll them into balls.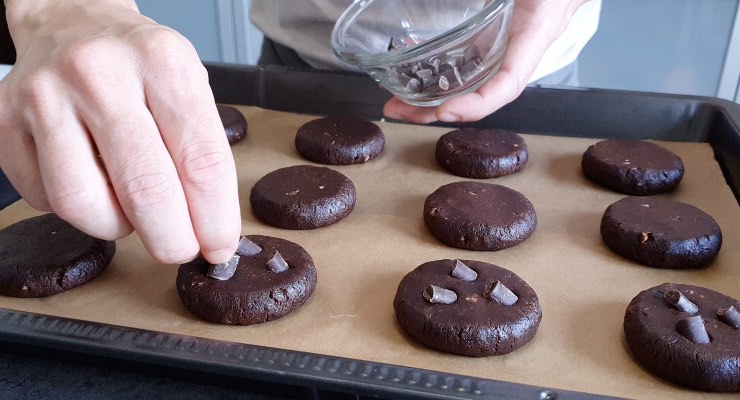 Step 6
Gently press and flatten each dough ball using the palm of your hand, and then add chocolate chips on top of it.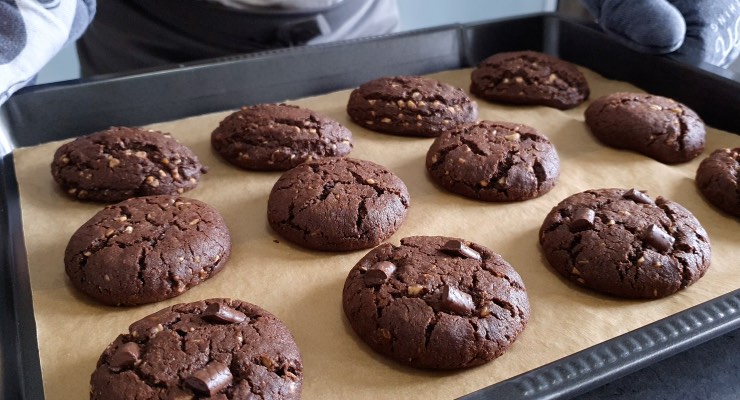 Step 7
Bake in a preheated oven at 175°C for 15 minutes.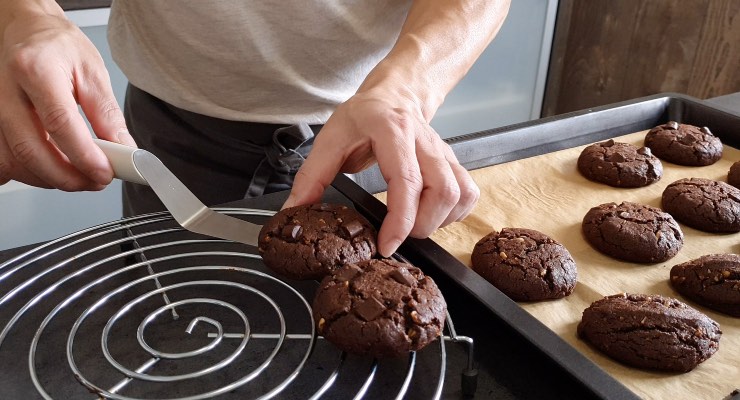 Step 8
Remove from oven and let it cool on the baking sheet for 5 minutes before transferring to a wire rack to cool completely.
Step 9
Here is the finished product. Enjoy!