Crinkle Cookies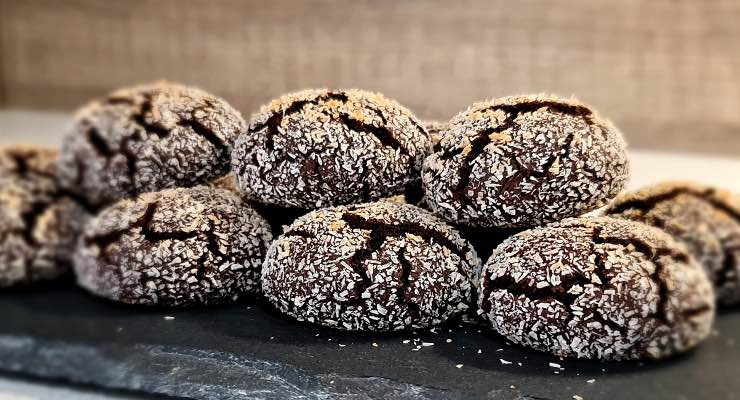 How to Make Homemade Crinkle Cookies in Just a Few Steps! - No Special Skills Required!
Welcome to my kitchen, everyone! We're going to bake some fantastic crinkle cookies today. These cookies are known for their delicate texture with a tender crumb and rich chocolate flavor and are frequently offered throughout the holioday season. They may be spiced up with other ingredients like almonds or chocolate chips and are simple to create. The ideal expansion of your baking skills. No specific abilities are needed to prepare these cookies; even novice bakers can do it!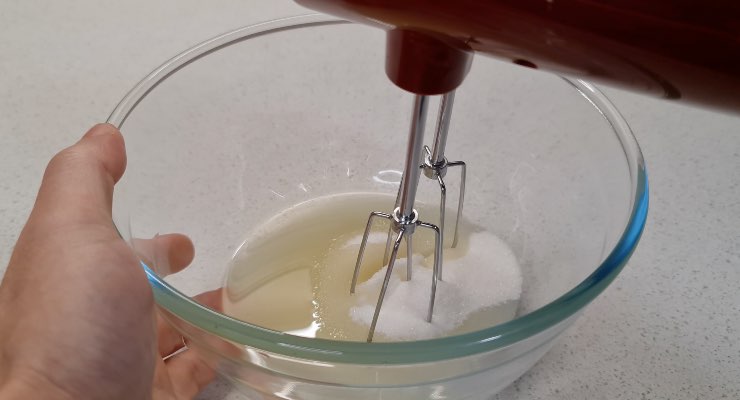 Step 1
To begin, preheat your oven to 180°C and line a baking sheet with parchment paper. In a large mixing bowl, beat together the oil and sugars for 1 minute.
Step 2
Then add the eggs and beat until well combined.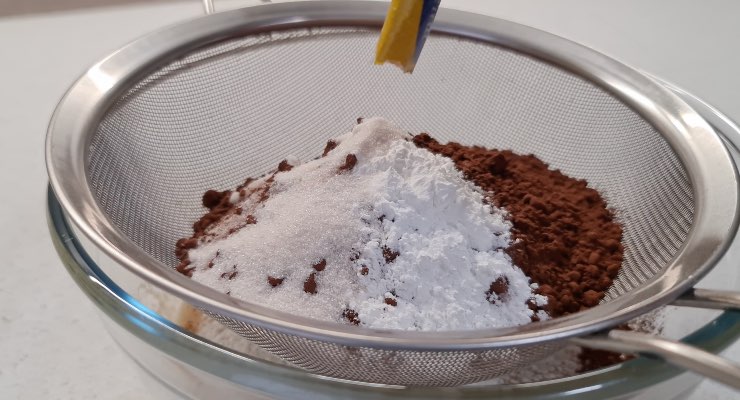 Step 3
Sieve the flour, cocoa powder, baking powder, salt and vanilla sugar into the wet mixture.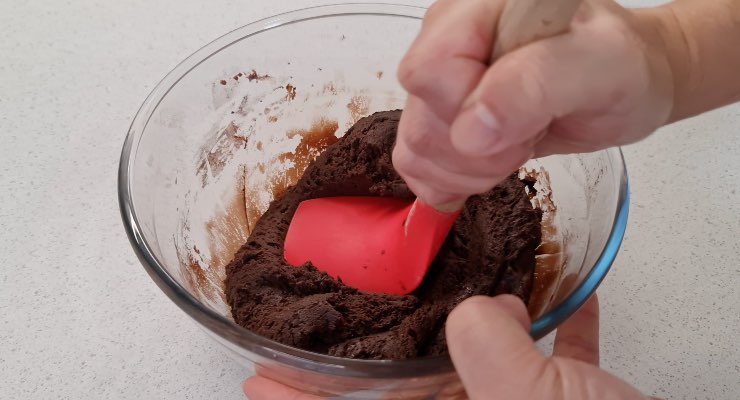 Step 4
Mix until just combined.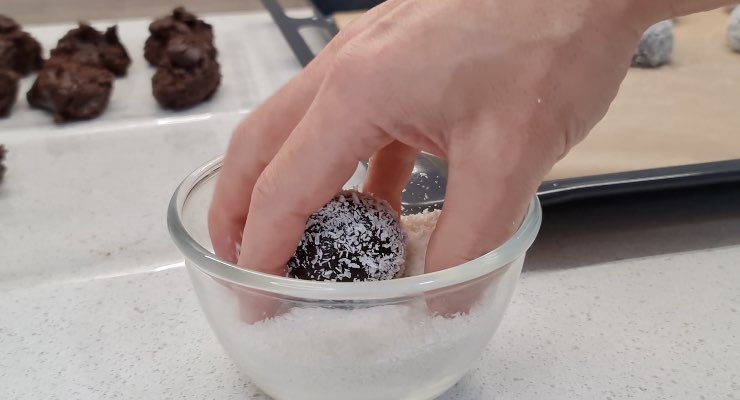 Step 5
Divide the dough into equal portions (around 35g each) and roll them into balls. Roll the balls in desiccated coconut until they are evenly coated, then place them on the prepared baking sheet.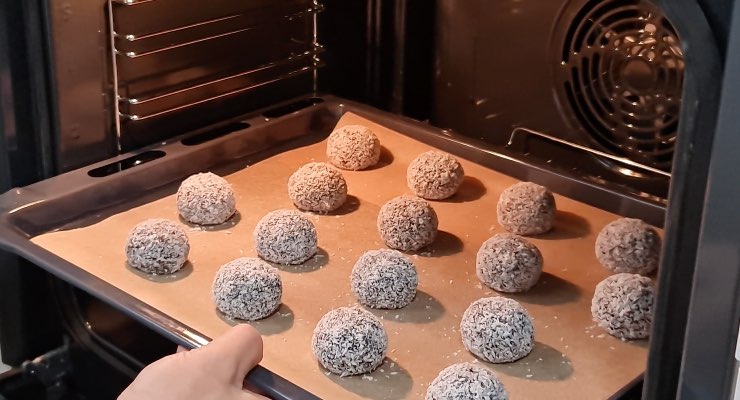 Step 6
Bake the cookies for 12 minutes, or until the edges are set and the tops are slightly cracked. Remove the cookies from the oven and let them cool for a few minutes on the baking sheet before transferring them to a wire rack to cool completely.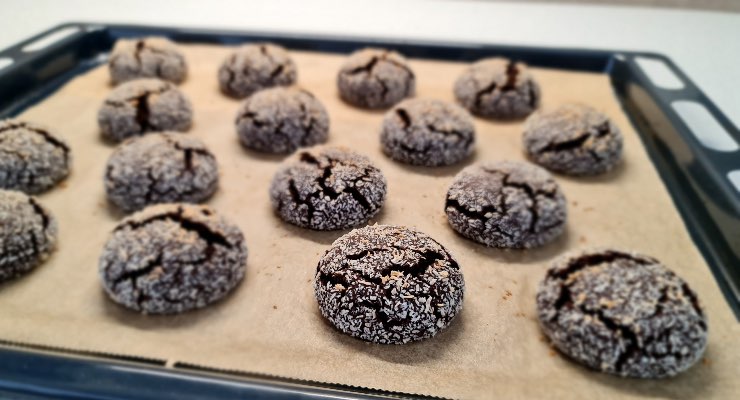 Step 7
Here is the finished product. Your cookies are now ready to be enjoyed. We hope you love them as much as we do. Happy baking!