A Cake Recipe Perfected Over 38 Hours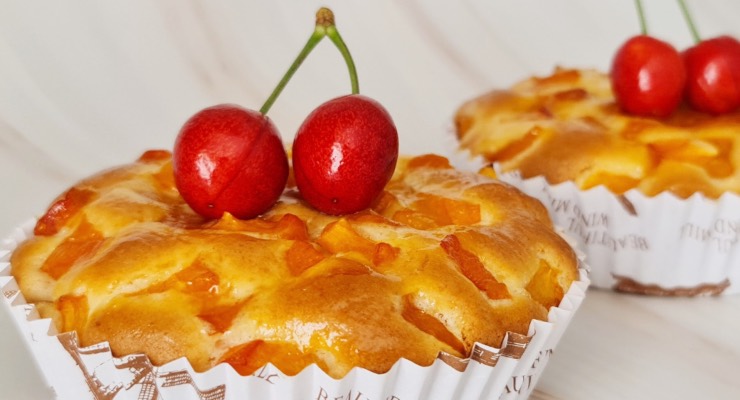 After dedicating 38 hours to the quest of perfecting an apricot cake recipe, I conducted countless trials, tests, and tweaks. Through persistence and determination, the humble apricot has been transformed into a gastronomic delight. This recipe, now perfected, stands not just as a testament to my culinary exploration, but also as a demonstration of the rewards of patience and tenacity in the creative process. Success often comes after many trials and adjustments. This cake harmoniously blends the sweet-tart charm of apricots with a delicately balanced batter, achieving a lusciously moist and flavourful masterpiece. Now, I invite you to be the first to try and test this exquisite apricot cake and experience the culmination of this culinary journey.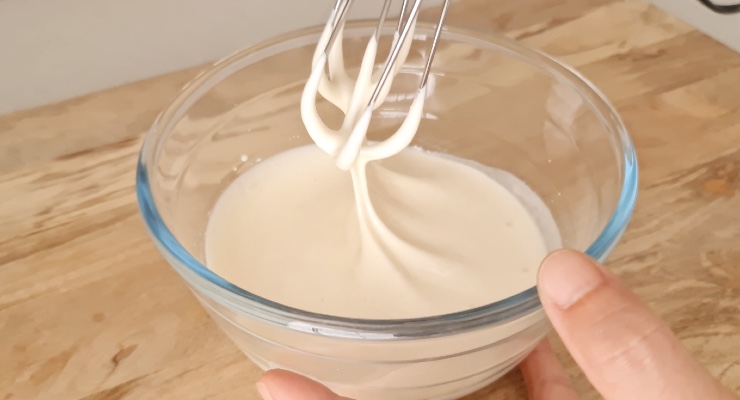 Step 1
1. In a large bowl, whisk together the egg and sugar until they reach a light and fluffy consistency.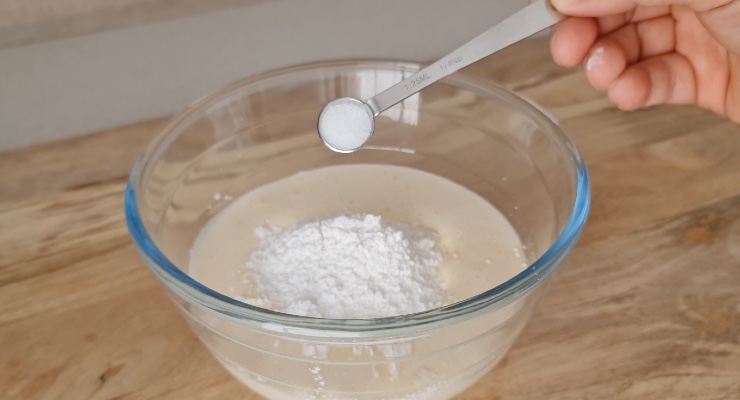 Step 2
Gradually introduce the rice flour, all-purpose flour, salt, and baking powder to the mixture.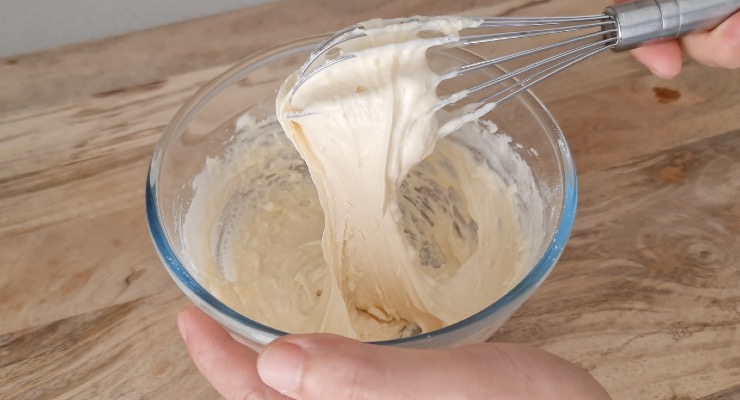 Step 3
Stir the mixture thoroughly until well combined.
Step 4
Pour in the milk, followed by the oil, and vanilla essence.
Step 5
5. Mix these ingredients briefly, just enough to blend everything together.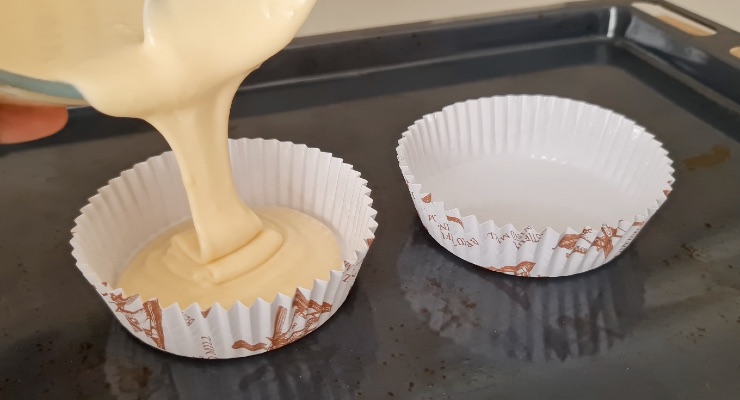 Step 6
Divide the batter evenly into two 9cm paper moulds.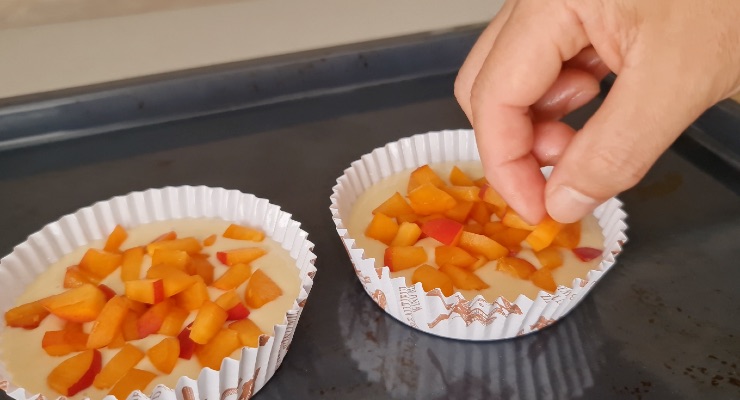 Step 7
Sprinkle diced apricots over the top of the batter in each mould.
Step 8
Bake in a preheated oven at 180°C for 20 minutes.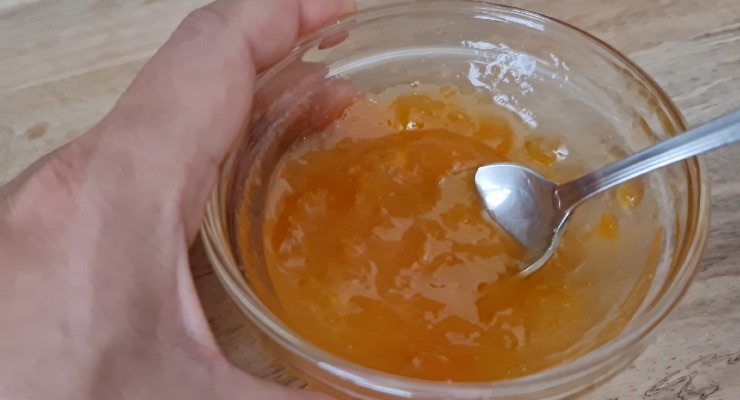 Step 9
While the cakes are baking, prepare the apricot glaze. Combine a tablespoon of apricot jam with a tablespoon of water, then stir together. Heat this mixture in the microwave for 30 seconds.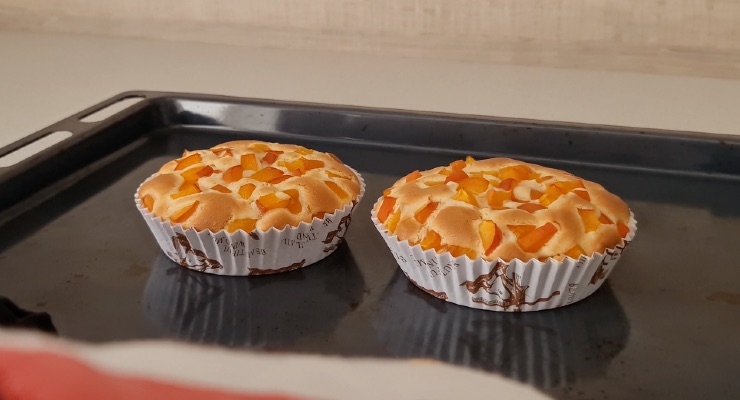 Step 10
After the cakes are baked to perfection,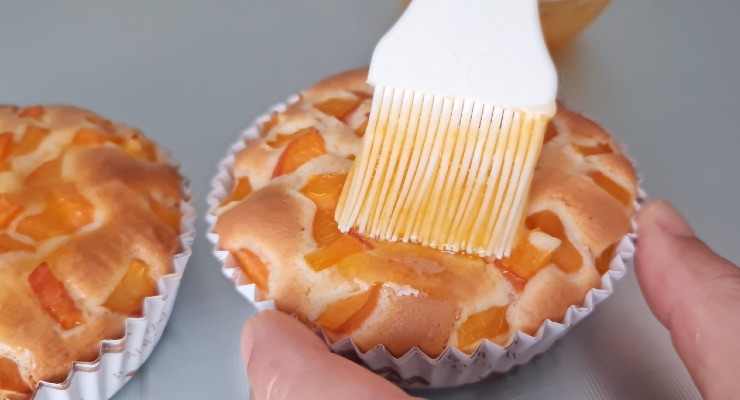 Step 11
Gently brush the warm cake with the apricot glaze. This will not only add an extra layer of flavour, but also help to seal in the cake's moisture.